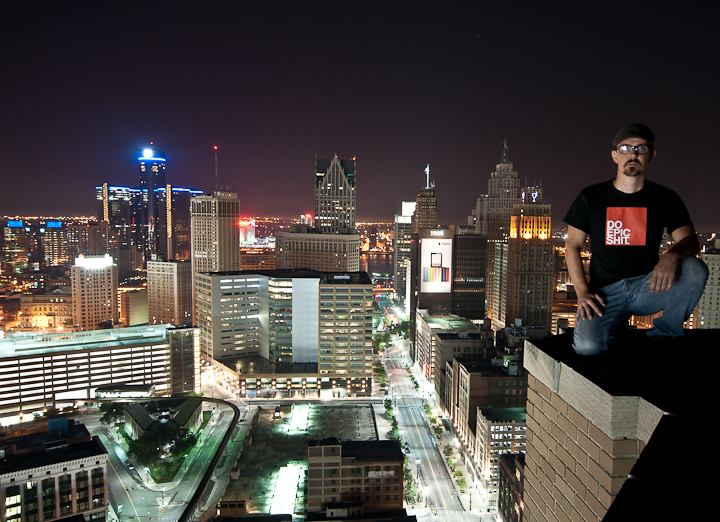 Detroit's reputation as a destination for encounters with
epic industrial ruins
,
burned-out residential blocks
,
dead bodies frozen in ice
and
hard pipe-hitting thugs
ready to elbow you in the face and abscond with your camera gear is internationally gelled in the urban exploration community. When Marc Explo and I started planning our trip to
The D
, we wanted all that action. But we were also interested in getting beyond stereotypical post-industrial tourism to see what Detroit could offer in terms of live infiltration. Surely, we figured, a city now saddled with a perpetual (and seemingly unshakable) image of crime and desolation wouldn't mind if we preferred to climb some of their hot new construction projects and wade around in their massive new storm drains. So Marc flew from London, I flew from Las Vegas and we met in the middle of the United States to begin the 2011 Midwest Powerslide.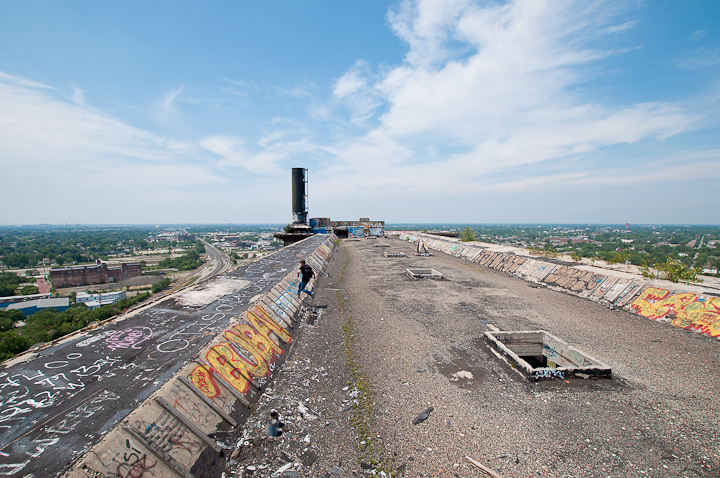 read the rest
here